The BULGARI jewelry brand will Destroy Bodrum Paradis plage with Gang Mehmet Cengiz Construction
Businessman Mehmet Cengiz, who has recently been on the agenda with the Sedat Peker allegations, has shaken hands with famous jewelry brand Bulgari, which also has tourism investment for its new project in Bodrum Cennet Bay.
THE AGREEMENT WILL BE ANNOUNCED SOON
According to news by İsmail Şahin from Sözcü newspaper; Cengiz İnşaat, which will start construction on a 678,000 square meter plot it bought from the Privatization Administration, will have about 100 villas and Bulgari's apartments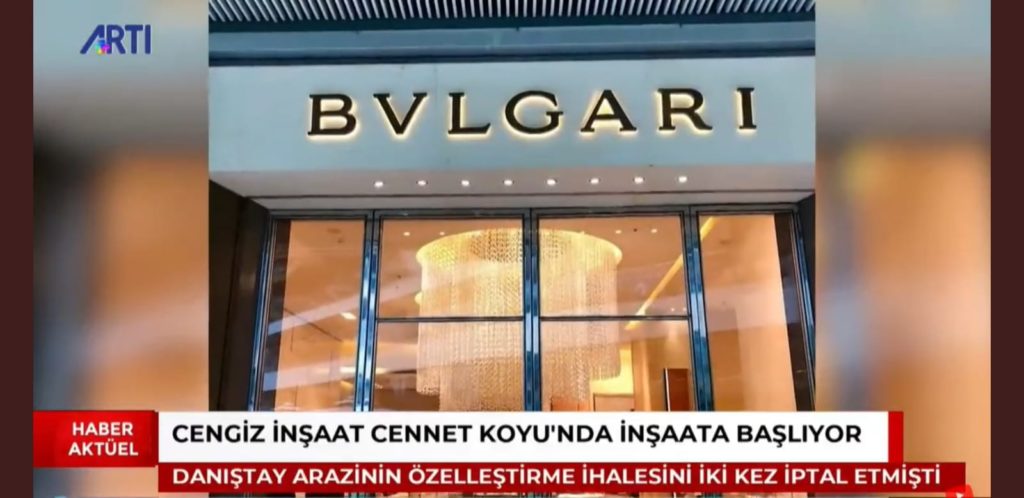 https://www.bulgarihotels.com/
He will build a hotel which he will manage. Bulgari, which has chosen Bodrum for its first hotel in Turkey, is expected to announce its agreement with Cengiz İnşaat by the end of this month.
https://www.cumhuriyet.com.tr/amp/ekonomi/mehmet-cengiz-bodrum-cennet-koyunda-projeye-basüldü-1957204
---
CHP Mersin MP Ali Mahir Basarir, in a statement to Cumhuriyet TV, reacted harshly to Cengiz Construction, which launched the construction of villas and hotels in Bodrum Cennet Bay.
Cengiz Construction, which has purchased a 678,000 square meter land in Cennet Bay in Bodrum district of Muğla from the privatization administration, starts construction of villas and hotels.
Giving a speech on the draft law on the valuation of treasury-owned real estate and amending the VAT law, which was under discussion at the General Assembly of the Grand National Assembly of Turkey in April, he addressed the AKP government from the rostrum and said, "Cengiz İnşaat is the silhouette of the palace, the projection of the palace, the branch of the palace".
'THE LOVE POWER OF CAPITAL'
https://www.turizmgunlugu.com/2022/07/13/cengiz-insaat-ve-bulgari-otel-bodrum/amp/
Images of the natural site area…