HSBC REPUBLIC (TURKEY) Black money ROUTE
with addresses…
https://offshoreleaks.icij.org/nodes/11011400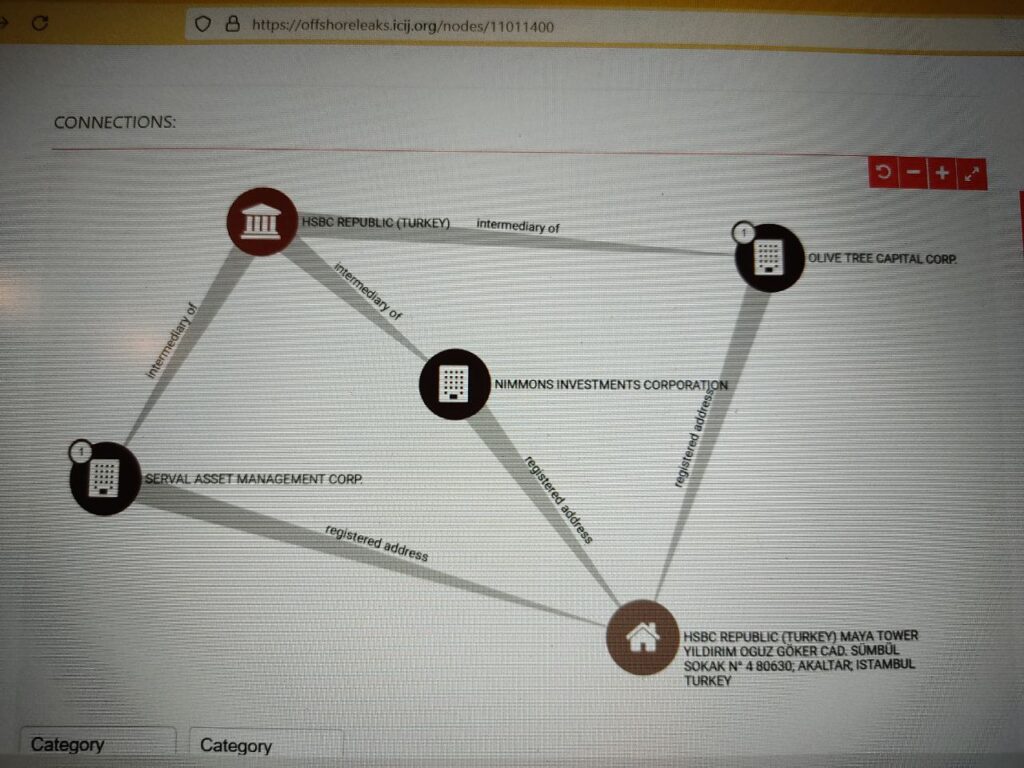 ---
Pandora Documents: New listing linked to offshore from Turkey…
In the new list published within the scope of Pandora Documents, which was revealed by more than 600 journalists from 117 countries by working on 12 million documents, there are 131 more names transferring money from Turkey to offshore companies.
07.12.2021 09:42
https://www.birgun.net/haber/pandora-belgeleri-yeni-listede-turkiye-den-offshore-ile-baglantili-131-isim-368373
The International Consortium of Investigative Journalists (ICIJ) is making new documents public in its Pandora Papers research, which reveals how politicians, business people and many others have previously transferred money to tax havens. The new Pandora Papers research, shared by ICIJ and attended by more than 600 journalists from 117 countries, is based on nearly 12 million documents leaked from 14 "law" and "financial consulting" firms operating in 31 countries.
131 NEW NAMES TRANSFERRING MONEY TO OFFSHORE COMPANIES
---
https://www.cumhuriyet.com.tr/ekonomi/kara-para-sorusturmasi-binanceten-sirket-kayitlarini-isteçiler-1976168
Black money investigation: They asked Binance for company records
US federal prosecutors have requested Binance, the world's largest cryptocurrency trading platform, to submit the company's comprehensive internal records on anti-money laundering audits.