Alamos !!!. TURKEY is not a banana REPUBLIC.
Dear Pope Francis (https://fr.wikipedia.org/wiki/Pape) and Believers of the world.
Dear Canadian Prime Minister, Mr. Justin Trudeau,
Dear Canadian Members of Parliament
https://www.noscommunes.ca/Members/fr/recherche
https://www.noscommunes.ca/Members/fr/recherche?caucusId=all&province=all&gender=all
Dear Investor and Shareholder of Alamos Gold Company, Canada.
Toronto scholarships
https://www.tsx.com/contact/public-company-reps
trading_sales@tmx.com
And Ceo Alamos gold.
https://www.alamosgold.com/contact/default.aspx
info@alamosgold.com
sparsons@alamosgold.com
Open letter :
First of all I am writing this open letter to all the people who are directly or indirectly implicated by the massacre of the Alamos gold company to the 350,000 trees in CANAKKALE in Turkey. Of course all the pollution that will follow with the start of GOLD CYANIDE mining.
Believed that the video of the individual (Biga madencilik) from Alamos in Turkey was the straw that broke the camel's back.
Dear POPE Francis and the believers of the world, do you think that our GOD has all accepted such a massacre. Knowing that it is still planned to cut 1,000,000 trees (1 million). In Erzincan, the company has withdrawn its actions after water pollution, handicapped birth rate, and high rate of cancer in people.
Cyanide vapor is poisonous and can kill with 45 drops.
Dear Canadian Prime Minister, do your Canadian laws authorize this type of massacre and this type of mining and the consequences of pollution?
You who are going to meet With the G20, to talk about ecology and the environment, can you in the G20 allow the pollution of the EARTH.
In Germany, the law prohibits all companies from using foreign subcontractors who do not respect German laws (Bravo). Can we not do the same in Canada?
Dear Investor and Shareholder of Alamos Gold Company, in the space of 3 years the shares have gone from $ 4 to $ 14 and then back down to $ 9. Simply according to the disinformation from the financial media and the stock markets.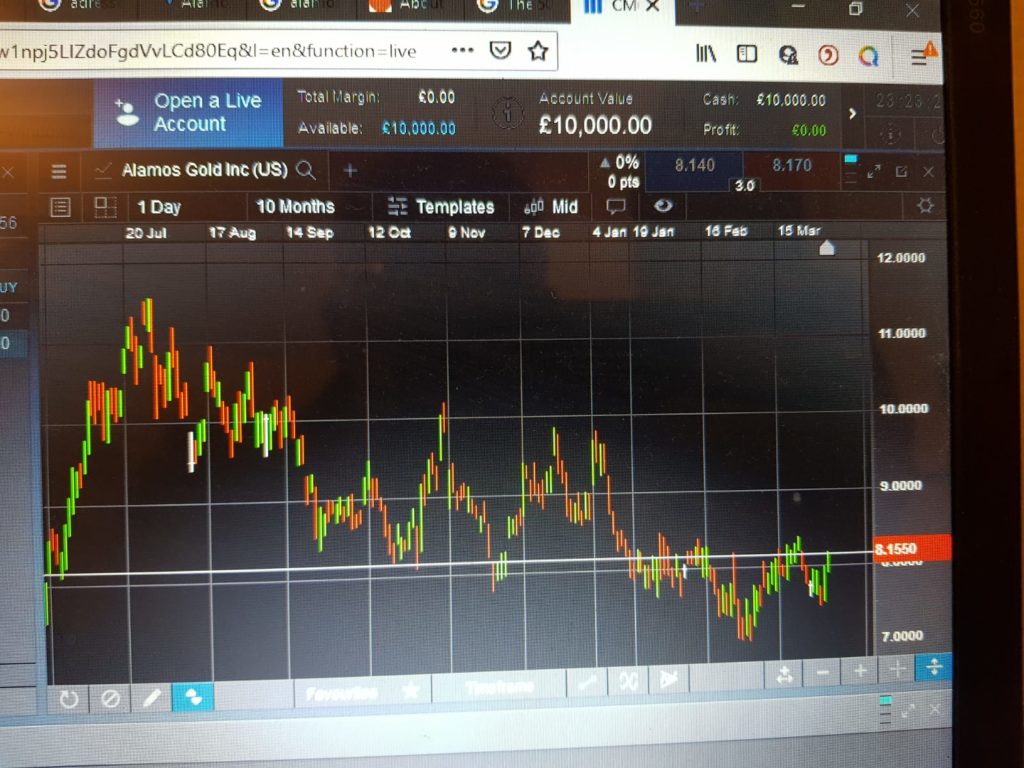 By the charts you see, it becomes urgent to sell your shares as soon as possible.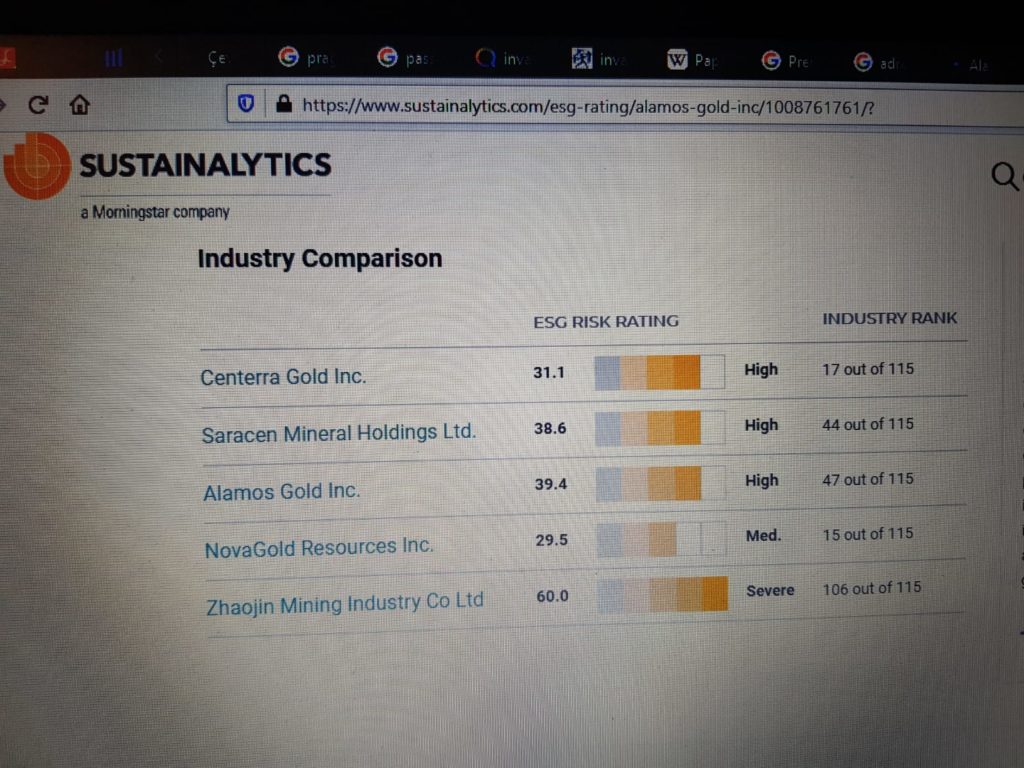 Very high risk of stock market values. here is the graph of the last 6 months with drops going to 100%
Very IMPORTANT information FOR YOU.
TURKEY IS NOT A BANANA REPUBLIC.
In a year or less, there will be early elections in Turkey, the government in decline (President's sayings: Metal fatigue) and will be replaced.
I am Franco-Turkish, know both cultures (Europe and Turkey),
I would like to address all Alamos shareholders,
Socialists are on the rise in Turkey, (the 11 major cities are socialist), environmentalists are regrouping in all regions and revolting to defend nature. If some law is wrong, and some financial power thinks it is doing anything, then you are wrong.
Another very important reason, the agreement D Istanbul (right to women to defend themselves) was abolished by the power, so these women represent 50% of the population.
TO ALL OF YOU, I SAY, THE EARTH BELONGS TO ALL OF US, DON'T LET IT POLLUTE.
Didier. AK – environmentalists – www.turkey-zero-pollution.com
(the emails are in the links above, we advise you to write to all Ecologists)